OUR SUPPORT SERVICES ARE COMPLETELY
CONFIDENTIAL

AND

FREE.
If you would like support from a member of staff at Streetlight UK, whether practical, emotional, or ongoing 1-2-1 we would love to hear from you. 
1. Contact Us
Drop us a call, a text or an email to communicate with our Women's Support Workers. 
2. Arrange a Meet Up
Once, you have contacted a member of staff, we can arrange to meet up with you. If you prefer, we can provide 1-2-1 support via telephone or online. 
3. Receive 1-2-1 Support
Our staff  are ready to listen and respond to you. We will help you to create a step-by-step plan in the areas that you would like support. 

By Phone/Text
 You can give us a call or text on:
Sussex/Surrey: 07894 733 000
North London:  07471 851 836
 South London:  07899 511 515
Our lines operate Tues-Fri from 9-5pm and we aim to respond to any calls within 24hrs.
All calls and texts to these numbers are subject to your standard network rate. Please leave a voicemail so that we can contact you as soon as possible. 

Please note that we are not an emergency service.
Please call 999 if you are in immediate danger.
If you contact us out of hours, we will aim to respond by the next working day.
Crawley Women's Breakfast Club
In partnership with the Kent, Sussex and Surrey Rehabilitation Services, our specialist support is available at a women's only breakfast club in Crawley. This is a safe space where women can come to discuss any concerns and receive support confidentially. Our team provide emotional as well as practical support for women who attend.
Please email us on: info@streetlight.uk.com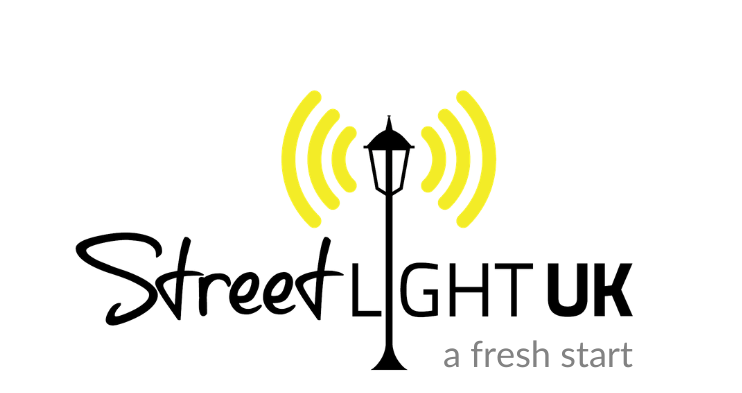 Monthly Drop-In's
 In partnership with My Sister's House, Bognor Regis, Streetlight UK holds a monthly drop-in. Our Women's Support Workers can attend and sit down with you and have a chat. They also have free self-care kits at hand, which you are welcome to have. 
Please email us on: info@streetlight.uk.com