Working in partnership with Enfield, Newham, and Tower Hamlets Council and Police, we provide a deterring re-offending course for perpetrators.
The course is called 'YOU CHOOSE' and has been specifically developed by Streetlight UK to educate men arrested for soliciting, or "kerb crawling" for on-street sex. The course is for first time offenders.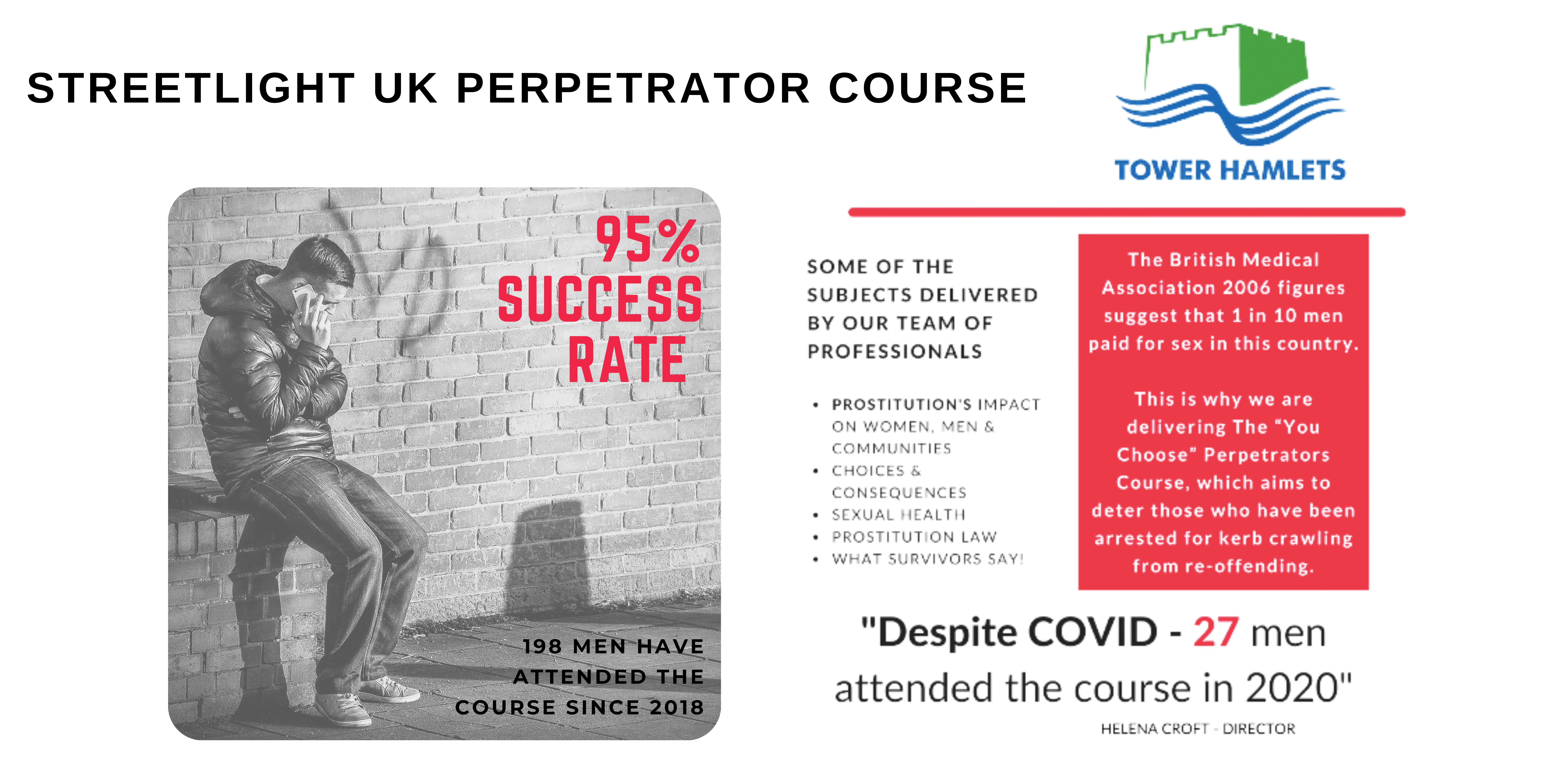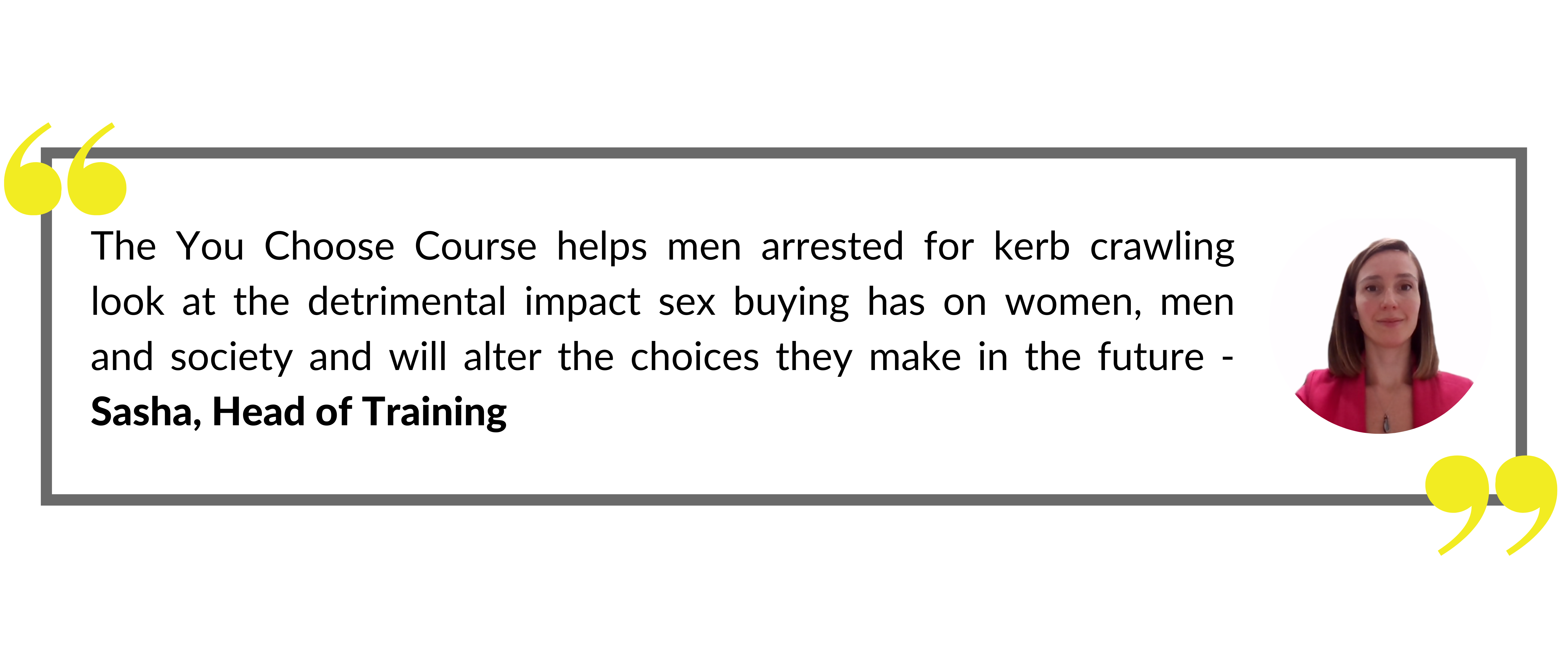 If you are a professional and are interested in finding out about how the 'You Choose' Perpetrators Course can be delivered in your London Borough, please:
Call Us:
07471851836
Our lines operate Tues-Fri from 9-5pm and we aim to respond to any enquiries within 24 hours. If you contact us out of these hours, we will aim to respond by the next working day.